October 30, 2023
Building Strong Client-Vendor Partnerships with Vantaca: A Success Story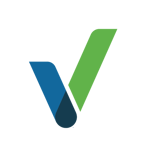 The world of business, strong partnerships are the backbone of success. Building a robust relationship with your service provider can have a profound impact on your organization's efficiency and growth. At Vantaca, we take pride in nurturing these partnerships and ensuring our clients' needs are not just met but exceeded. In this success story, we'd like to share an inspiring journey of collaboration with one of our valued clients, Jason Schoenholtz, the co-owner of Trident Management, who experienced firsthand the power of a strong client-vendor relationship.
The Onboarding Journey: A Seamless Start
"When there's an issue, or there's a growth opportunity, there's a change that needs to come up, you guys will listen..."
At Vantaca, we understand that the onboarding process is a critical phase in any client-vendor relationship. It sets the foundation for a successful partnership. In this case, Jason, expressed his satisfaction with the onboarding coordinator and the team, highlighting the smooth onboarding process.
Ongoing Support: A Two-Year Mark of Success
Fast forward two years, and our partnership is stronger than ever. Jason reflects on our journey, saying, "We're at the 2-year mark [with Vantaca] and we are still looking for ways we can make it even better. The team at Vantaca went through the things we want to do next, looked at what our efficiencies are today and made some suggestions to how we could make it better." We believe in continuous improvement, and this statement exemplifies our commitment to delivering value over the long term.
Tailored Solutions: Listening to Your Needs
"It's not necessarily that Vantaca has the solution today, but they'll sit down, listen to what their customer has to say and take it back to the team and say can we fix this, is it fixable, does it make sense? And having that direct relationship with the vendor is tremendous."
At Vantaca, we understand that our clients' needs can evolve over time. That's why we maintain open channels of communication. Jason acknowledges and appreciates our approach of not merely providing solutions but listening attentively to their concerns. We work closely with our clients to find the best, tailor-made solutions for their unique challenges.
Partnership Beyond Service: The Vantaca Difference
Jason states, "I tell my clients that it's a partnership, and that's what we were looking for, and that's what we found."
The true essence of a client-vendor relationship lies in its partnership. Jason's statement perfectly encapsulates the core of our philosophy. At Vantaca, we don't just offer services; we build partnerships with our clients. We invest ourselves in their success, making their goals our own.
Conclusion: Your Success Is Our Success
In summary, the success story of our partnership with Jason and Trident Management, exemplifies the values that drive Vantaca - seamless onboarding, ongoing support, attentive listening, and building a true partnership. We are committed to helping our clients achieve their objectives, and their success is the ultimate testament to our dedication.
If you're seeking a vendor that goes beyond the transactional and aims for a true partnership, Vantaca is here to deliver exceptional service and collaboration. We're not just a vendor; we're your partner in success.
CONTACT US TODAY to explore how Vantaca can help you build stronger, more productive client-vendor relationships. Your success is our success.
Watch Jason's full testimonial video HERE
Subscribe to Vantaca Updates
Stay up-to-date with the latest Vantaca Insights