Get a Real-Time View Into Your Performance
At the core of Vantaca IQ are three key data views that provide real-time, digestible insights into business performance.
Business IQ
Get a bird's eye view of how your business is operating and performing.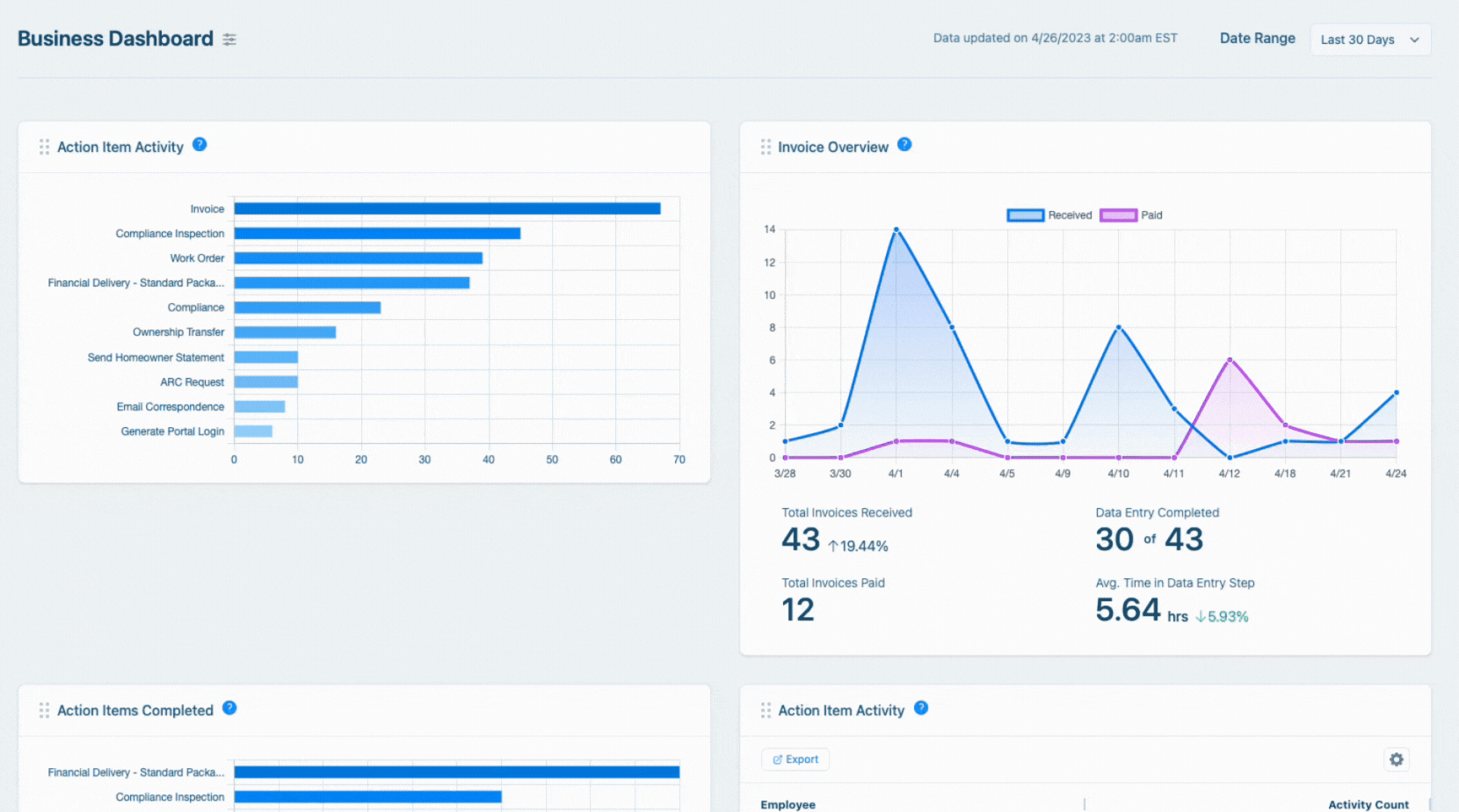 Employee IQ
Review your team's productivity and optimize your staffing allocations.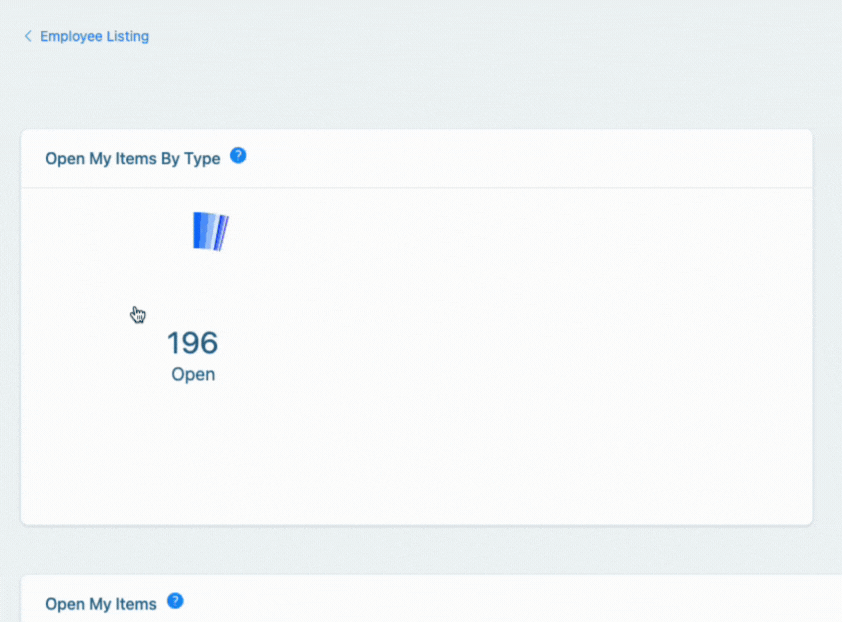 Association IQ
Identify trends in each association you manage. Find the tasks your team is spending the most time on and improve your average response times.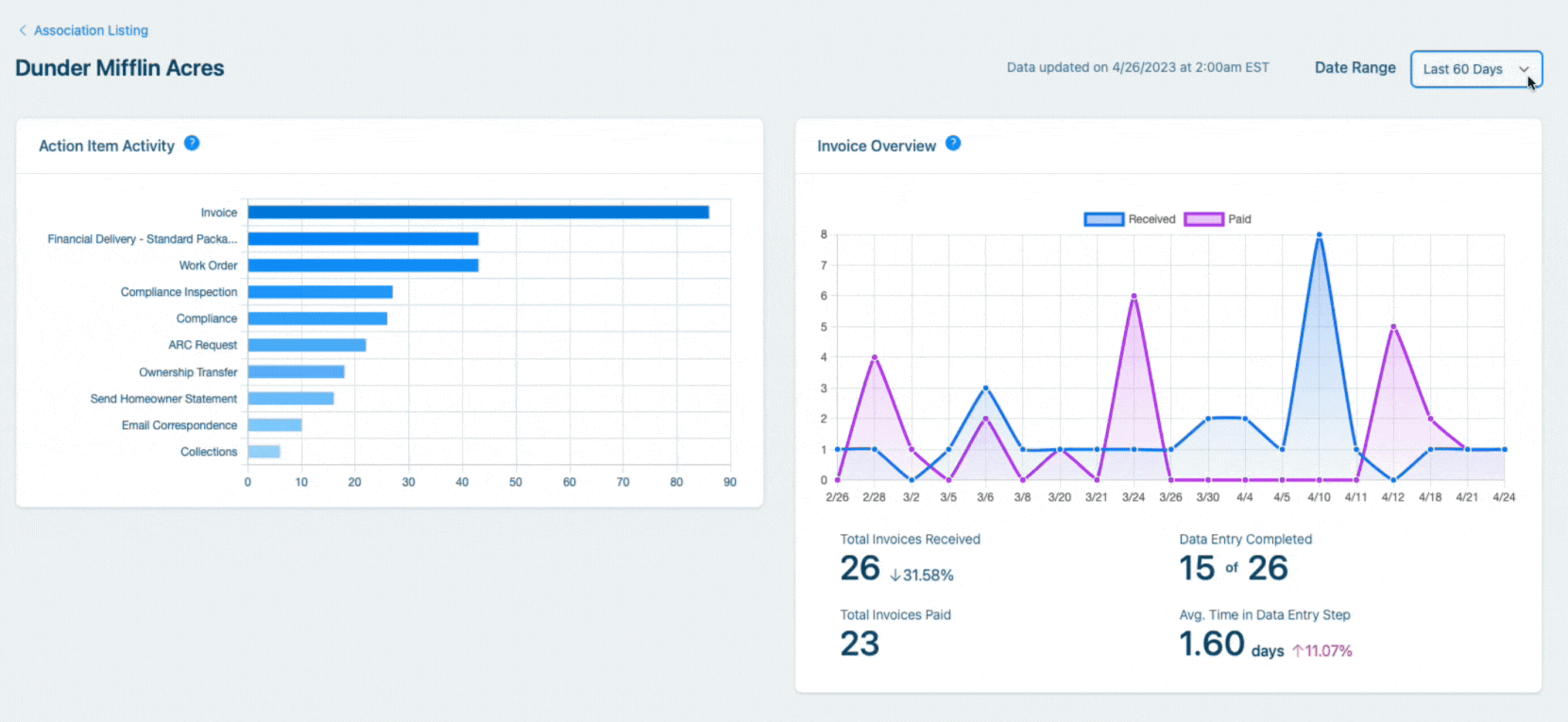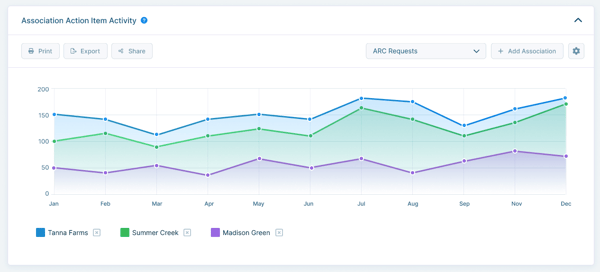 Comparison Metrics
Compare Metrics Across Associations and Employees
Monitor and compare activities performed for specific associations and specific employees.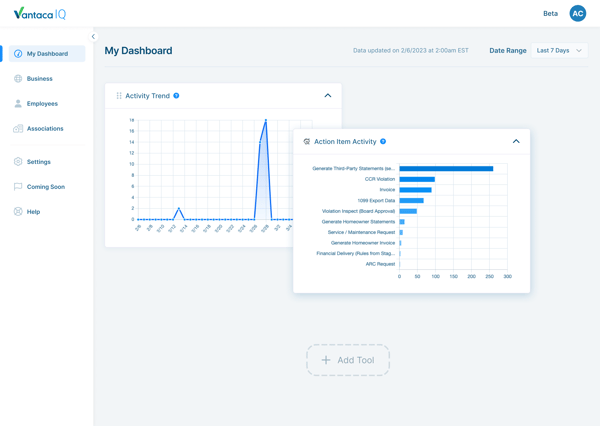 Customizable Dashboards
Customize Your Own Dashboards
Create your own dashboards for custom views to track what's most important.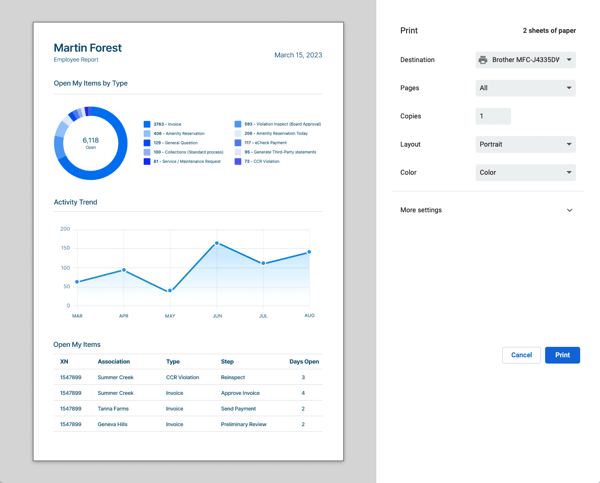 Print Reports
Printable Reports
Print specific dashboards to create reports you can share with management and at board meetings.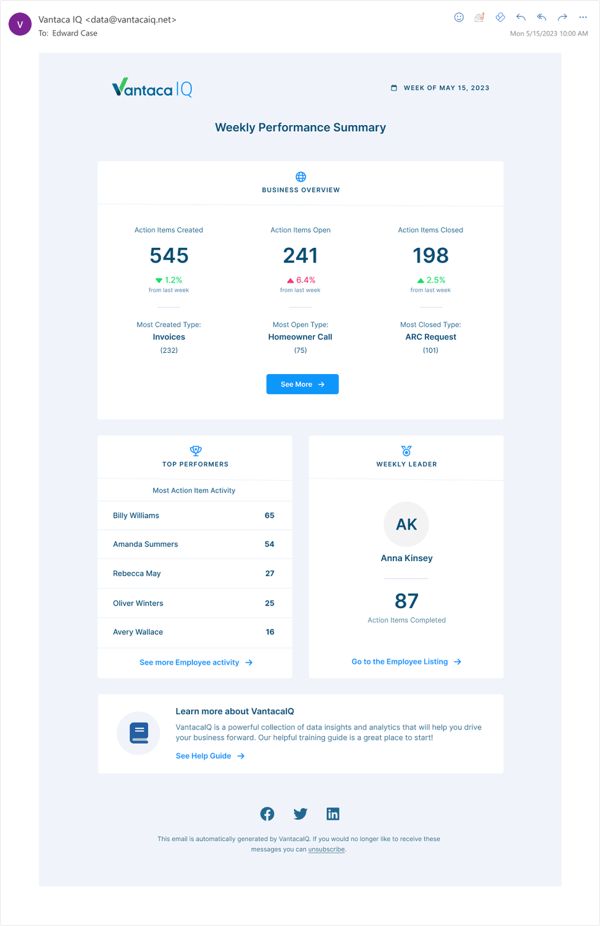 Email Summaries
Email Report Summaries
Get weekly report summaries sent straight to your inbox.
What Our Customers Are Saying about Vantaca IQ
"Vantaca is revolutionizing the community management industry with the release of Vantaca IQ. Through this well-conceived, customizable IT tool, we can prevent 'fires' before they start, find training opportunities for staff. The ability to not only see the number of open (or closed) tickets each team member has in their queue, but drill down directly into a ticket with a single click saves us time and improves efficiency."
"We've completely transformed how we supervise and what the KPIs are. Vantaca IQ is going to help us get our work done in a more efficient manner, understand our rub spots and solve the problems. The degree of clarity around approving invoices, responding to work orders, responding to resident questions... it's all there for us to see in one place and that's going to help us manage the whole process much better."
"Before Vantaca IQ, we could send a maintenance request to a vendor and only knew it was closed when we got the invoice. It could be 3 weeks, or it could be 8 weeks...Now, we're able to look at a maintenance request - if one is opened on a Monday and it's not closed by Thursday, we have a customer service person calling the maintenance company and figuring out why it's not closed."