We're excited to announce the launch of Vantaca Community, a digital space for community association management professionals who use Vantaca to connect, collaborate, and learn from one another. We built Vantaca Community to help our customers share best practices, learn from each other's experiences, have conversations about the industry, and help shape the future of Vantaca's products.
Community is at the core of what we all care about in this industry. We've heard from many of our customers that they want to build a more robust network of industry professionals to learn and share best practices and help accelerate performance. We loved this idea and set out to make it a reality. We believe a rising tide lifts all boats, and we're proud to be a part of making our industry and community stronger.
What can you expect from Vantaca Community? Here are a few highlights:
A space to ask questions

Whether you're a seasoned veteran in community association managementor just starting out, Vantaca Community is the perfect place to ask questions. Our community members and moderators are always happy to help.
Best practices and how-to guidance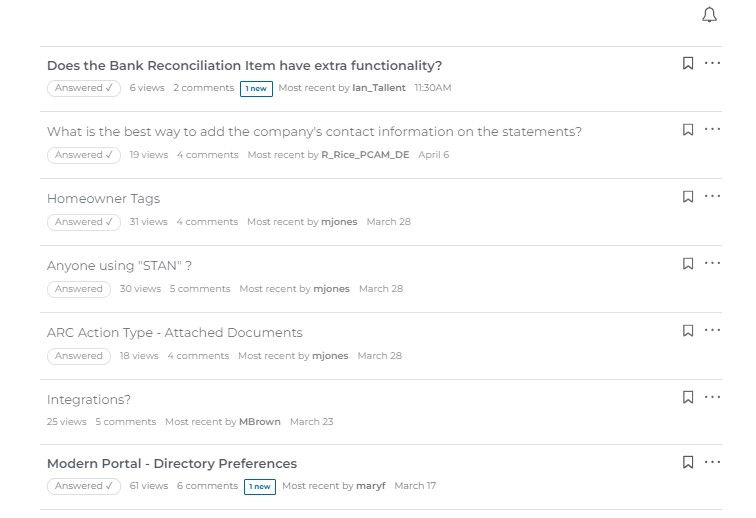 Need advice on how to handle a specific situation? Looking for tips on how to configure your workflows? Vantaca Community is the place where we'll share tips and tricks on how to make the most of the Vantaca software. We are regularly sharing best practices and step-by-step guidance.
Thought leadership and discussions on the future of the industry
Community association management is constantly evolving, and Vantaca is committed to staying ahead of the curve. Join us in Vantaca Community to discuss the latest trends, share your thoughts on where the industry is headed, and help shape the future of community association management.
Opportunities to shape Vantaca products
Your feedback is essential to making Vantaca the best it can be. In Vantaca Community, you'll have the chance to directly influence our product development roadmap by sharing your thoughts, ideas, and suggestions.
Ready to join Vantaca Community?
You can sign up and get started today! If you are a current Vantaca customer, you can create an account here. Once you've set up your account, you'll be able to start participating in conversations, collecting badges, and building relationships with fellow community association management professionals. We can't wait to see you there!