The All-in-One Software
Vantaca is the comprehensive software that powers community association management. A suite of fully integrated tools that simplify and streamline your business, ensuring efficiency, transparency, and performance.
Powerful features built with you in mind
Vantaca is an all-in-one solution designed for the way you work, with the capabilities your business demands.
Vantaca Accounting
Boost accuracy and efficiency for accounts receivable and payable tasks. One comprehensive solution ensures on-time financial production, compliance with tax regulations, and simplified budgeting.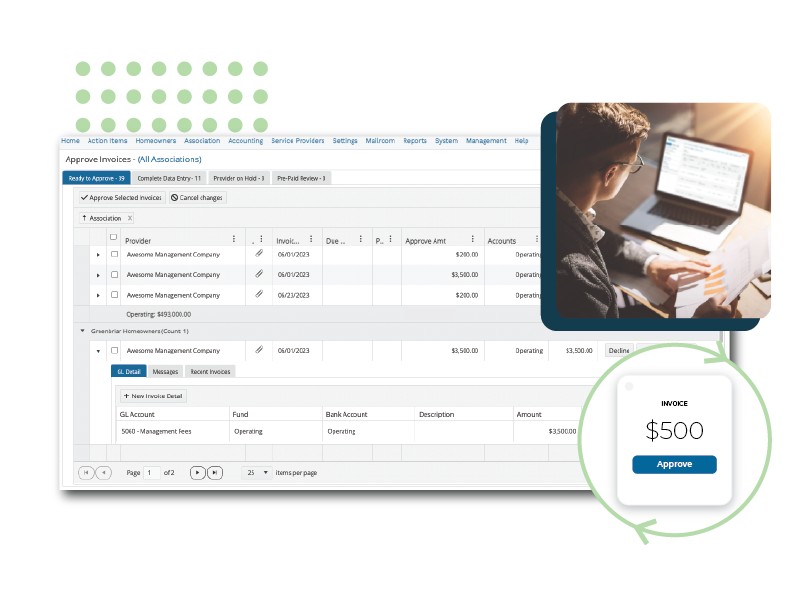 Vantaca Workflows
Transform operations with automated ARC management, compliance, and collections. Customize your workflows, track action items, and improve efficiency with advanced automation technology.
Vantaca CRM
Manage association and homeowner information, streamline communication, and simplify vendor management with Vantaca CRM. Understand and engage with your customers to increase satisfaction.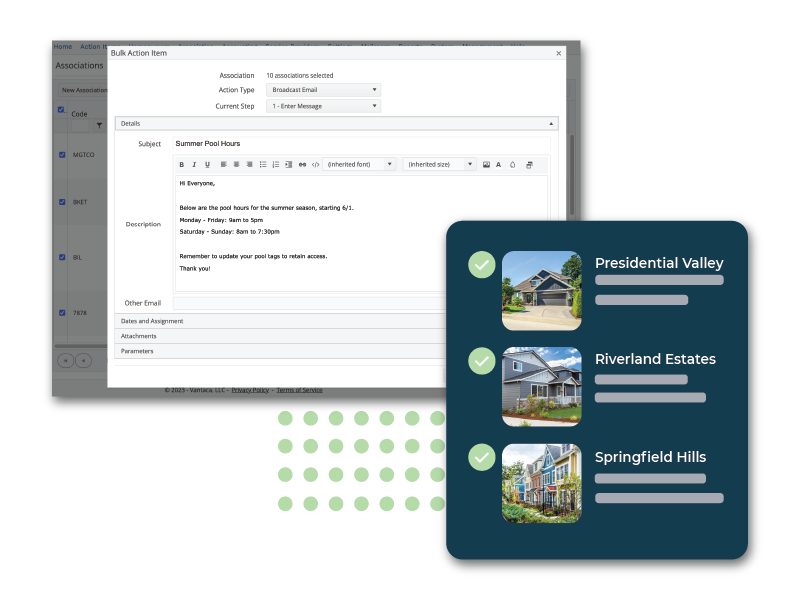 Vantaca Revenue Center
Maximize your revenue. Simplify admin billing, analyze and propose new management fees, create smart strategies for contract renewal, and generate quick reports.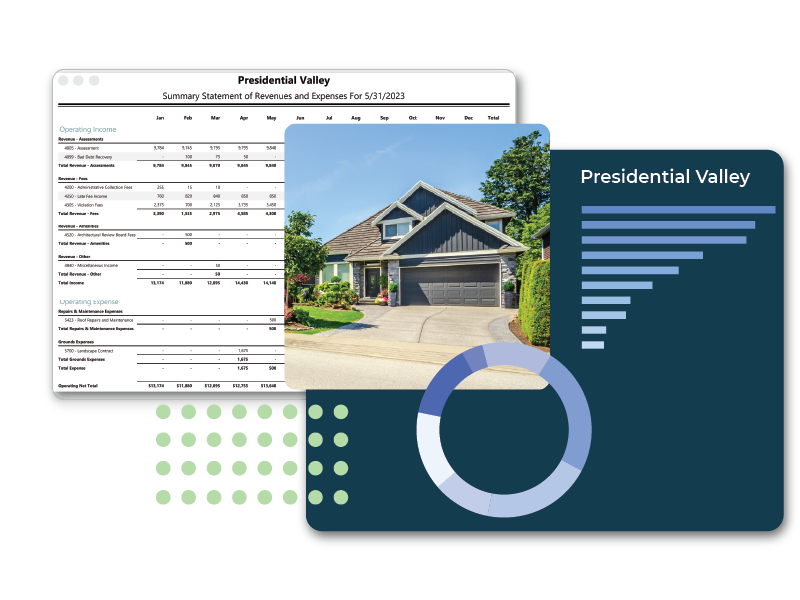 Manage by Vantaca App
The ultimate tool for community managers on the go. Utilize GPS tracking and offline mode to perform inspections, manage violations, and track work orders from your phone.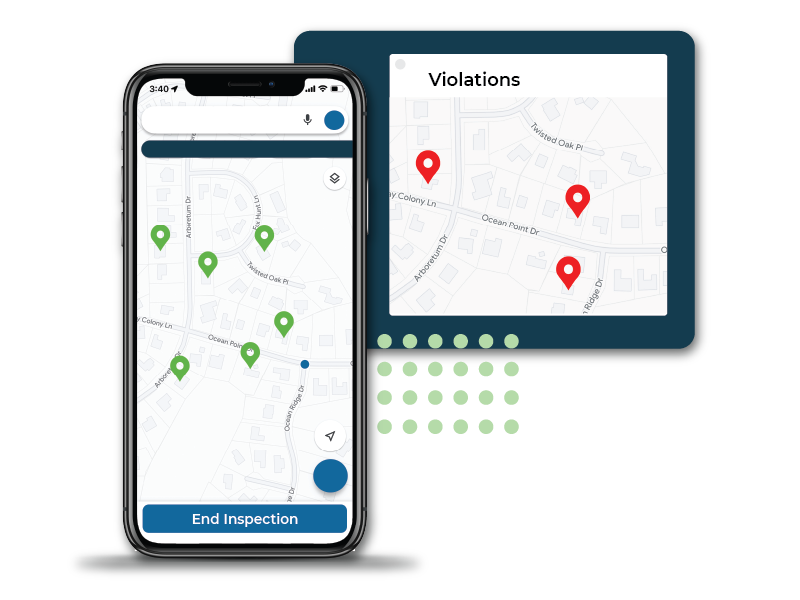 Vantaca Home
Mobile-friendly, intuitive portals for your boards and homeowners. Empower homeowners to make payments, submit requests, and access important communication through self-service.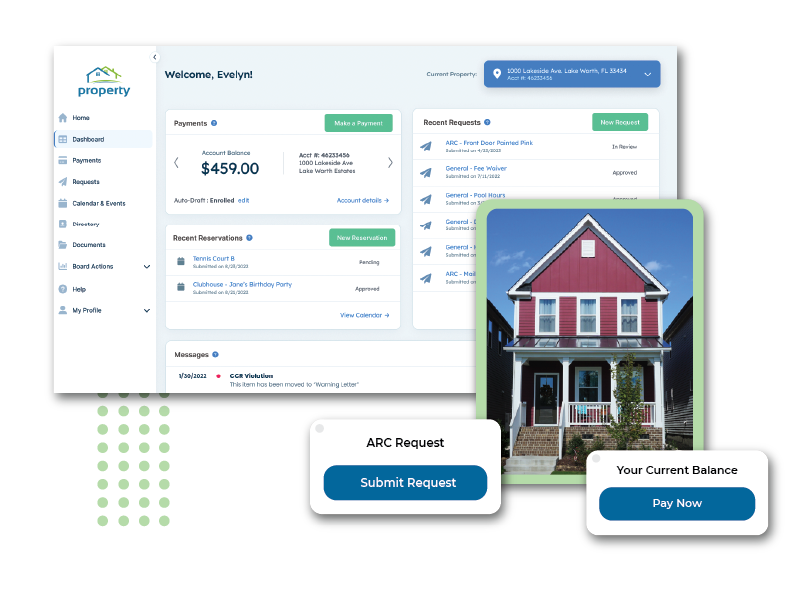 Vantaca IQ
Accelerate data-driven decisions with a central source of truth. With Vantaca IQ, you get visibility into your business with easily accessible and actionable data.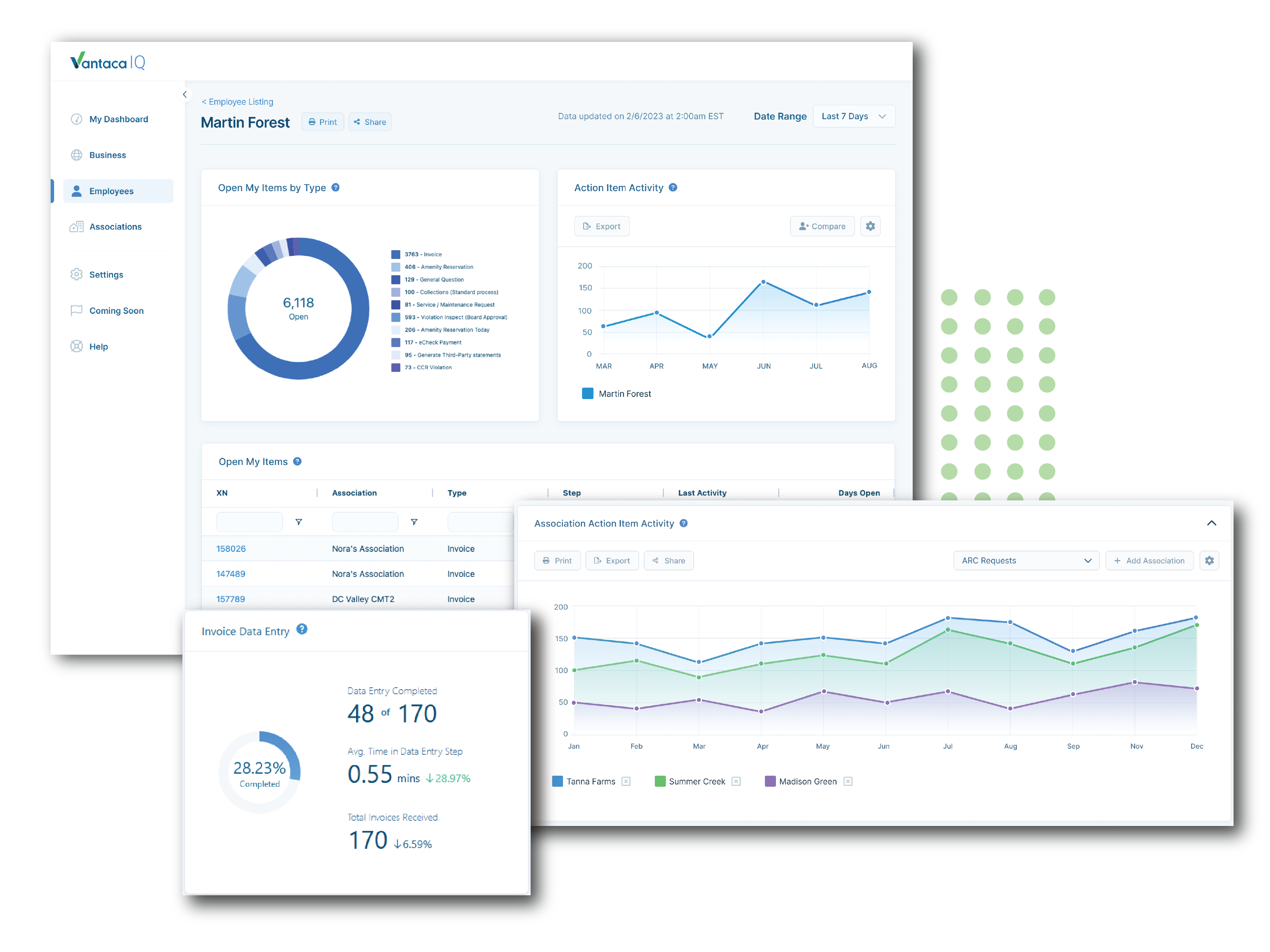 Customer-Driven Product Development
At Vantaca, customer-driven product development is our guiding principle. Our Product Advisory Council (PAC) and a Customer Advisory Board (CAB) are groups of industry experts who provide invaluable feedback and insights that shape our solutions, ensuring they address real-world needs and deliver exceptional value.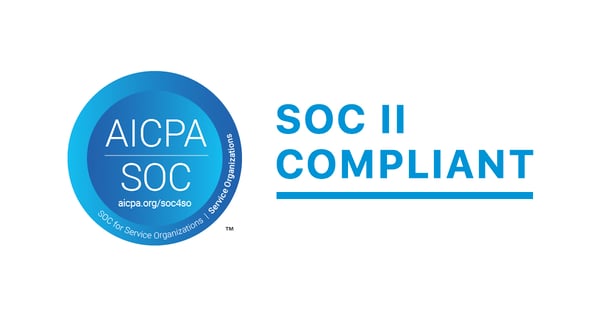 Security
We Are SOC II Compliant
Vantaca takes data security seriously. SOC II certification ensures we adhere to strict standards for data privacy, security, and confidentiality. With Vantaca, you can have peace of mind knowing that your data is handled with the utmost care and in compliance with industry-leading security standards.
Trusted by Thousands of Community Association Management Professionals