August 24, 2023
12 KPIs Every Community Association Management Business Should Know: Introduction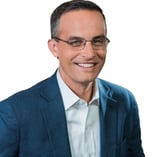 Greetings, fellow community association management enthusiasts! I'm Adam McCombs, the Chief Product Officer at Vantaca. Today, I'm absolutely thrilled to introduce something that's been in the works for a while—a resource that has the potential to transform your business. Get ready to dive into our comprehensive ebook on the 12 essential Key Performance Indicators (KPIs) that should be on the radar of every community association management business.
Unlocking Success with Data: The Power of KPIs
In the dynamic world of community association management, understanding and optimizing your performance metrics is the key to staying ahead. Our brand new ebook takes a deep dive into five crucial categories that form the foundation of high-performance organizations. Within each category, we've carefully curated 12 KPIs that can drive your business to new heights.
A Journey of Five Weeks: Unveiling KPIs Category by Category
Over the next five weeks, we're embarking on an exciting journey together—one that will shed light on each of these essential categories. Allow us to give you a sneak peek into what's coming your way:
Week 1: Customer Satisfaction Customer satisfaction is the cornerstone of any successful business. Join us next week as we delve into the world of customer-centric KPIs that can help you understand, delight, and retain your clients effectively.
Week 2: Human Resources Your team is your greatest asset. We'll explore KPIs that empower you to optimize your human resources, leading to a more engaged and productive workforce.
Week 3: Operational Effectiveness Smooth operations are the backbone of efficiency. Learn about KPIs that streamline your processes, minimize bottlenecks, and enhance overall operational effectiveness.
Week 4: Financial Health and Sales Healthy finances and strategic sales efforts drive growth. Discover KPIs that provide insights into your financial stability and guide your sales strategies toward success.
Week 5: Advancing Toward Excellence Our commitment doesn't stop at providing you with KPIs. We're dedicated to advancing your organization by delivering innovation and working hand-in-hand with you to achieve your performance objectives.
Your Invitation to Elevate: Download the Ebook
The journey starts now, and we're inviting you to be a part of it. Our ebook is your comprehensive guide to mastering these 12 essential KPIs. Each chapter unpacks valuable insights, real-world examples, and practical tips for implementation. Are you ready to elevate your community association management business?
Connect with Us
Thank you for considering this opportunity to enhance your business's performance. We're eagerly looking forward to connecting with you next week as we kick off our journey with the first category—customer satisfaction. Together, let's embark on a path of growth, optimization, and success.
Click here to download the ebook and set the stage for a performance-driven transformation. Stay tuned for next week's revelation, and until then, keep thriving!
Best regards,
Adam McCombs Chief Product Officer, Vantaca
Watch the full video HERE
Subscribe to Vantaca Updates
Stay up-to-date with the latest Vantaca Insights