When it comes to evaluating software or assessing the need for change in a business, it's important to consider performance. Vantaca is a company that focuses on performance for community association management companies, and does so through three main categories: association satisfaction, community manager fulfillment, and financial success.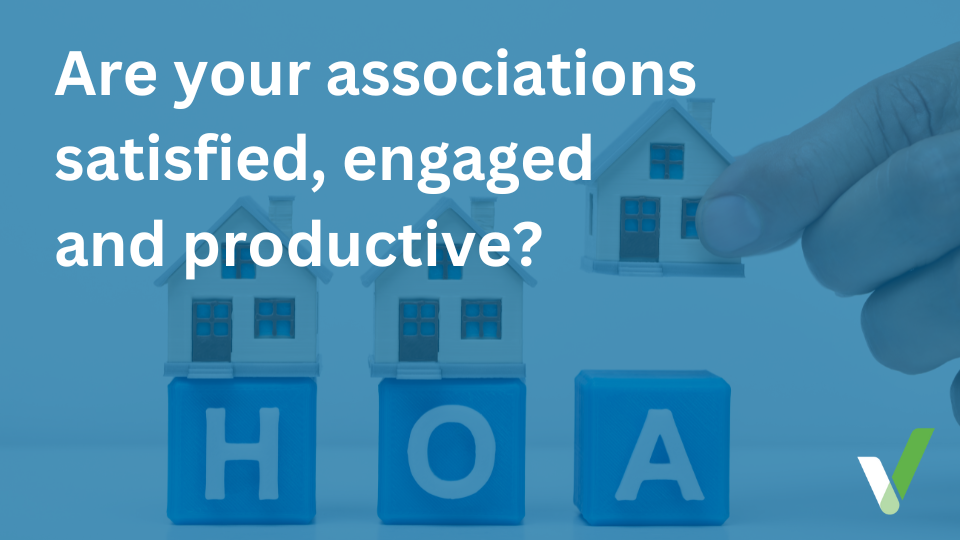 The first and most foundational category is association satisfaction. Are your associations satisfied, engaged and productive?
The productivity of your associations can be achieved through things like timely communication, financial transparency, and easy access to information. Another contributing factor is whether homeowners and boards are productive and efficient when interacting with the management company. Easy payment options, access to financial reports, and updates on changes bolster homeowner and board productivity.
"Having an engaged association means that residents, homeowners, and boards are connected to their community and management company in a positive way," said Vantaca CEO Ben Currin. "Access to digital portals, mobile experiences, and proactive communication from community managers build the engagement of all stakeholders."
Utilizing a community management software that facilitates booking amenities, a comprehensive community calendar, and proactive communication with their community managers are all important aspects of engagement within an association.
The foundational category of association satisfaction is crucial to all other aspects of performance management. Without delivering a good product and service to associations, it's impossible to achieve fulfillment of employees and financial success.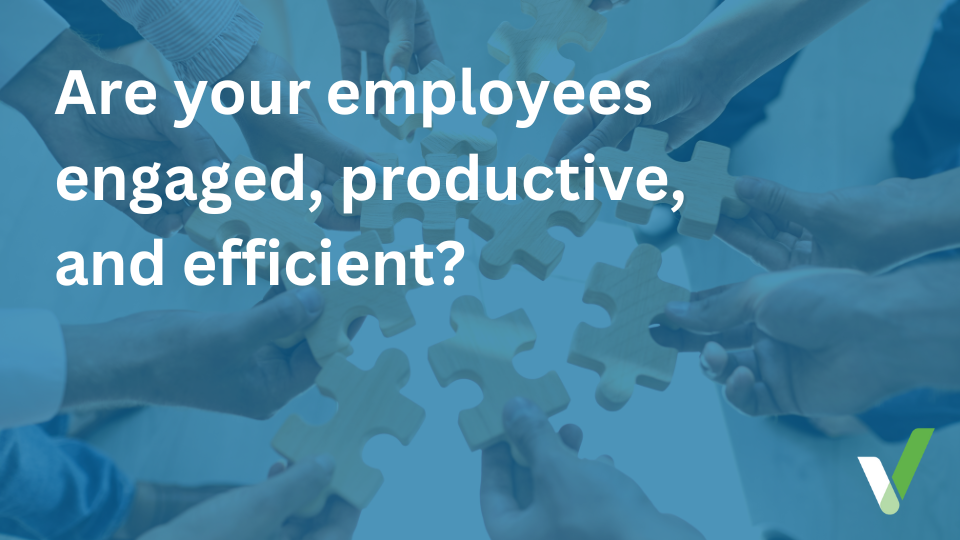 Employee engagement is key to creating a team that is driven to meet performance expectations and understands what great work looks like. Are your employees engaged, productive, and efficient?
"What is your culture? How do your people work together? Are they flexible in the way that they can work? Do they have technology and tools that support them in their vision and their KPIs in the performance that they're trying to drive? Employee engagement is key and every manager really should be thinking about that and measuring it," Currin said.
The ability for your community association management company software to provide efficiency and streamline tasks for your employees can reduce the amount of hours spent on mundane tasks like budget production or sorting through archive records. Engaging with a software that allows your to automate these tasks allows your employees to focus on other value-added activities like building relationships within their associations.
Creating efficiency in a community association management company can be achieved through automation, defining the right path for your company, and creating your way of doing things. Efficiency in areas like billing and vendor management can again free up time for higher value activities.
A focus on community manager fulfillment can lead to lower staff turnover, happier employees, and more experienced interactions with associations. Having software that drives community manager fulfillment, in tandem with the satisfaction of your associations, leads to opportunities in financial success.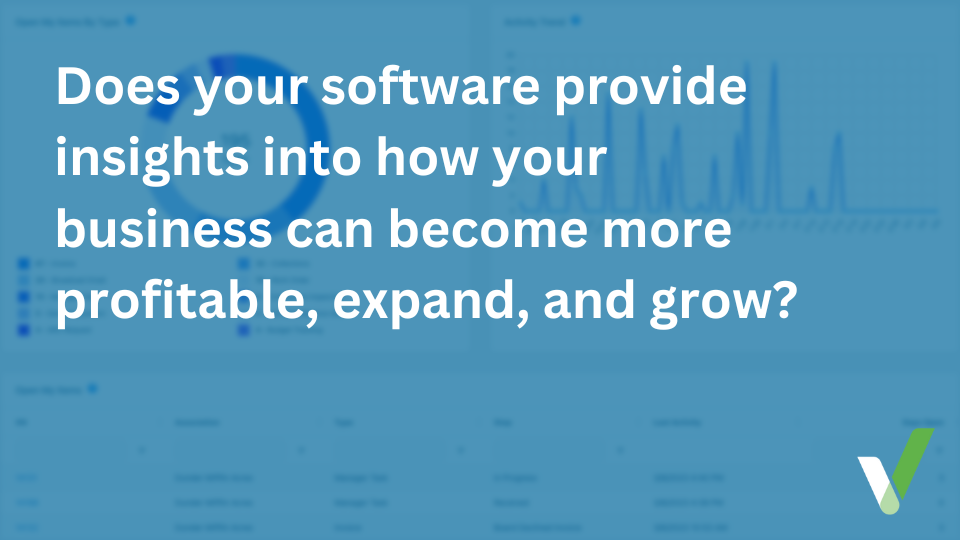 To achieve this, community management companies must utilize a complete software solution that fully integrates accounting and management. Does your software provide insights into how your business can become more profitable, expand, and grow?
With the help of Vantaca's workflows and action items, every interaction is tracked and can be analyzed, which enables managers to understand profitability on a per-association basis. Additionally, Currin highlights the importance of business intelligence analytics and the ability to synthesize data into actionable dashboards and reports.
"When you're looking for software, can you have one single source of truth where you are not having to pay a third party to maintain and make these data connections and keep them updated," Currin said. "The software should show you that profitability map and give you actionable opportunities to increase revenue."
One way the right community association management software might solve this is to provide the tracking and analytics to focus on expanding other revenue opportunities beyond management fees like optimizing ancillary revenue sources such as closings, payments, deposit optimization, and savings rates. Another tactic is for community association management companies to charge for services like inspections, or to incentivize electronic statements.
Utilizing software that offers insights into opportunities for growth can help managers capitalize on growth opportunities. The right software should allow managers to track and build for these opportunities without creating an overly cumbersome, labor-intensive process.
One of the most basic ways that software can help drive business growth is by tracking ancillary fees, such as postage, letters, and late fees. Rather than relying on manual billing and spreadsheets, software can automate reporting and invoicing, enabling companies to collect revenue more efficiently and accurately.
In addition to streamlining billing processes, community management software can also facilitate closings and other complex transactions. By integrating with other systems and automating key tasks, software can make it easier for staff to collect on revenue, reducing the need for additional payroll and manual effort.
By partnering with a software provider like Vantaca that offers marketable technologies, companies can differentiate themselves from competitors and attract new clients. Additionally, software can help companies report on the efficiency and effectiveness of their services, demonstrating their value to current and potential clients.
Ultimately, the goal of community association management software is to help companies become more profitable and sustainable. By leveraging the right software tools and partnering with the right providers, companies can increase revenue, reduce costs, provide fulfillment for their employees and enhance the customer experience.
At Vantaca, we are committed to helping our clients achieve financial success through powerful, user-friendly software solutions. Whether you're looking to streamline billing processes, facilitate complex transactions, or drive growth, we have the tools and expertise to help you succeed. Contact us today to learn more about our software and services, and how we can help you drive business growth and profitability.